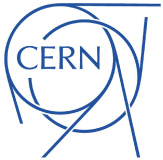 At CERN, the European Organization for Nuclear Research, physicists and engineers are probing the fundamental structure of the universe. Using the world's largest and most complex scientific instruments, they study the basic constituents of matter - fundamental particles that are made to collide together at close to the speed of light. The process gives physicists clues about how particles interact, and provides insights into the fundamental laws of natureThe Olympiad is organized by The Association of Global Universities, in collaboration with the Ministry of Science and Higher Education of the Russian Federation and the Federal Agency for the Commonwealth of Independent States Affairs, Compatriots Living Abroad, and International Humanitarian Cooperation (Rossotrudichestvo). The competition is aimed at talented foreign students who would like to enroll in master's and postgraduate programs in Russia for free. The winners of the Open Doors are granted a free early admission at any Russian university, without entrance examinations and with tuition fees covered by the Russian Federation.
You are a full-time student and are at least 18 years of age.Please note that candidates who are currently studying for a PhD are not eligible for this programme.


Your main field of study is in one of the following areas: applied physics, computing, mathematics, electricity, electronics, mechanical or civil engineering, instrumentation, materials science, radiation protection, safety and environmental protection, surveying, ultra-high vacuum, scientific communication. A very limited number of places may be available in administrative fields such as: translation, advanced secretarial work, accounting, legal services, human resources, librarianship, logistics.

Your work at CERN must be an obligatory or recommended part of your studies.

You will be returning to your educational establishment after completion of your stay at CERN.

You have a good knowledge of English and/or French.
Copy of student document

CV
All you need is a good CV (in English or in French)!
You can apply for a place at any time throughout the year and can indicate your availabilities. Your application will then be reviewed by CERN experts and if successful, you will be contacted by the programme coordinator.
The Scholarship Benefits: