SINGAPORE INTERNATIONAL GRADUATE AWARD (SINGA)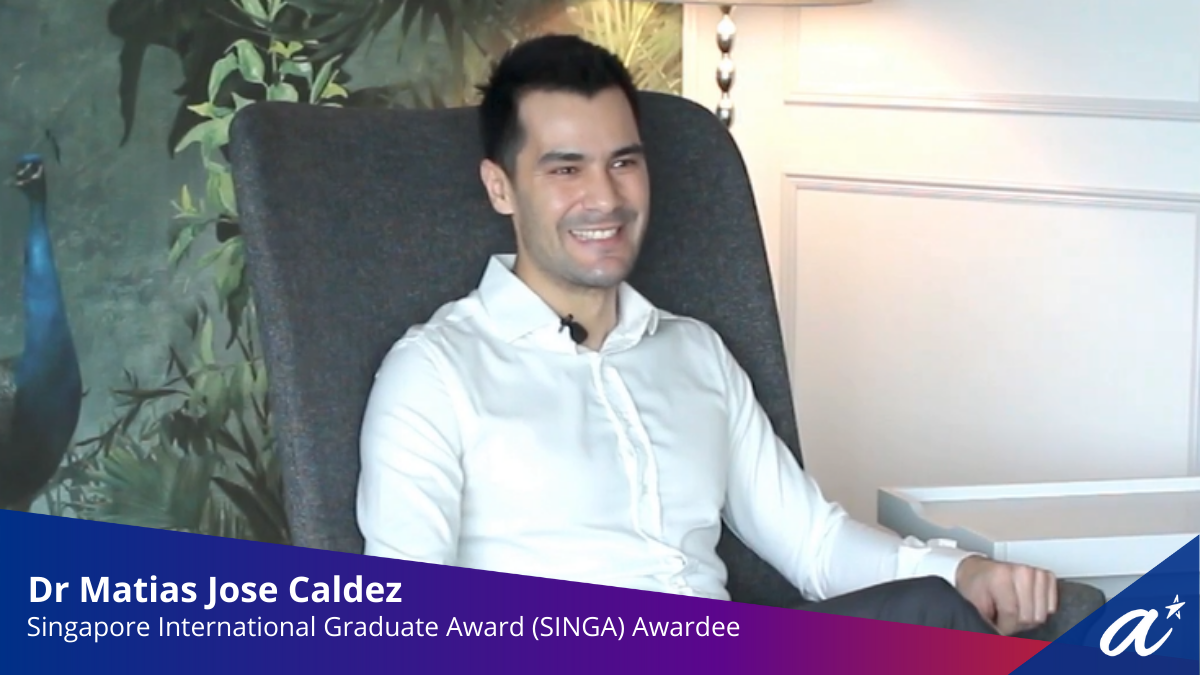 SINGAPORE INTERNATIONAL GRADUATE AWARD (SINGA)
The Singapore International Graduate Award (SINGA) is a PhD program in English offered by the collaboration of five top universities and research institutes in Singapore, including A*STAR, NTU, NUS, SUTD and SMU. The students will be supervised by world-renowned researchers in state-of-the-art facilities, and upon completion, will receive a PhD degree from one of the participating universities. SINGA provides opportunities for international students to pursue PhD education in Singapore, establish global links and enhance their research careers in a culturally diverse and vibrant research community.
SINGA is open for application to all international graduates with a passion for research and good academic results. Fluency in English and positive academic references are required. The eligibility criteria listed are not exhaustive and A*STAR may have additional selection criteria that may change without notice. Singaporeans, Permanent Residents, and international students previously studying in Singapore are not eligible.
Before applying for the Singapore International Graduate Award (SINGA), be prepared to submit the following documents online:
Valid passport

A recent passport-sized photo in .jpeg or .png format

Transcripts & Reports (all in English translation):

Bachelor's and/or Master's academic transcripts

Bachelor's Degree certificate/scroll or letter of certification from the university if the degree has not yet been conferred

2 recommendation reports to be completed and submitted online by the referees

GRE scores (required for applicants applying to NUS supervisors/projects)

IELTS/TOEFL/SAT I & II/GATE results (optional, may be requested later by the university for admission)
Important Information:
Make sure the information provided during account registration is accurate

Apply for the correct scholarship, "Singapore International Graduate Award (SINGA)," in the application portal

Do not mail any hard copy documents to the SINGA Office

Submit the application as early as possible

Check that all data entered in the online application form is correct before submitting, as amendments will not be possible after submission.
There Are two main steps to apply for SIGNA:
Browse PhD Research Projects

Go to Research Areas to browse the projects you are interested in.

SINGA supports PhD studies in Biomedical Sciences, Computing and Information Sciences, Engineering and Technology, and Physical Sciences.

More information on:

Please note that you will be required to indicate your choices of supervisor in the application form.

Documents Required

Do prepare the following documents in advance before applying.
The Scholarship Benefits:
The award provides support for up to 4 years of PhD studies including:
Tuition fees

Monthly stipend of S$2,200 which will be increased to S$2,700 after the passing of the Qualifying Examination

One-time airfare grant of up to S$1,500

One-time settling-in allowance of S$1,000